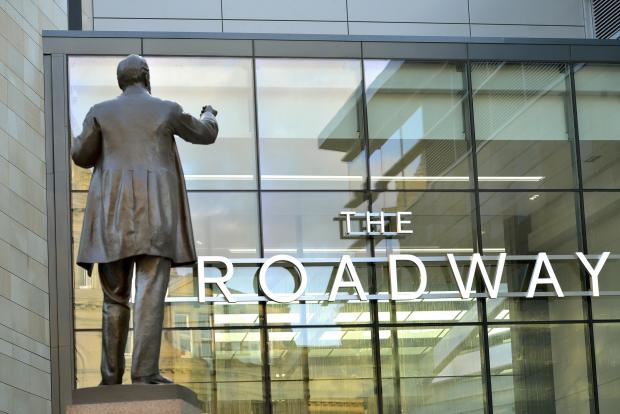 Six months after opening, The Broadway shopping centre in Bradford is now 93 per cent full with more retailers expected soon
BRADFORD'S newest shopping centre is now more than 90 per cent full, six months after opening.
The owner of The Broadway has announced a number of recent new tenants, including HMV which opened its new store in the shopping centre last Friday, taking occupation levels to 93 per cent.
In addition to HMV, cookie bakery Millie's Cookies has opened an outlet in the centre.
Confectionery retailer Urban Chocolatier, fashion retailer Select and stationery retailer Smiggle are also due to open a branch in The Broadway.
Meyer Bergman, which owns the shopping centre, also confirmed that they are in talks with a number of high profile retailers and expect that the remaining few units will be signed up in the coming months.
Renee Moran, asset manager and vice president at Meyer Bergman said: "Broadway Bradford continues to grow and establish its position as a major shopping destination following its successful opening in November 2015.
"Since the beginning of the year there's been a real energy from retailers about the opportunities available to them at Broadway Bradford, with strong interest shown in becoming part of the centre's success.
"We are focused on continuing to bring new and diverse brands to the city and setting the benchmark for shopping centres in the UK."
Val Summerscales, secretary of Bradford Chamber of Trade, welcomed the latest signings saying it would be a significant milestone when the shopping centre was fully occupied.
She said: "It's very good news that occupancy levels are still rising and that brings even more variety. It also shows that Bradford is on the right track when it comes to regeneration."
The Broadway could also be home to a post office branch after plans were announced to move the Darley Street post office to new premises. The Post Office is consulting over a plan to move into the WHSmith store and a decision is expected to be made later this summer with a moving date of August.
As well as the new tenants for The Broadway, the neighbouring Arndale House which is being converted into The Xchange building, is in negotiation with Five Guys, a burgers, fries and hot dogs restaurant.
Read more T&A
BREAKING David Cameron wades into Naz Shah row after Labour leader Jeremy Corbyn says her comments were 'offensive and unacceptable'
People who read this article also read
BREAKING David Cameron wades into Naz Shah row after Labour leader Jeremy Corbyn says her comments were 'offensive and unacceptable'